Naples Real Estate Market March 2016 Trends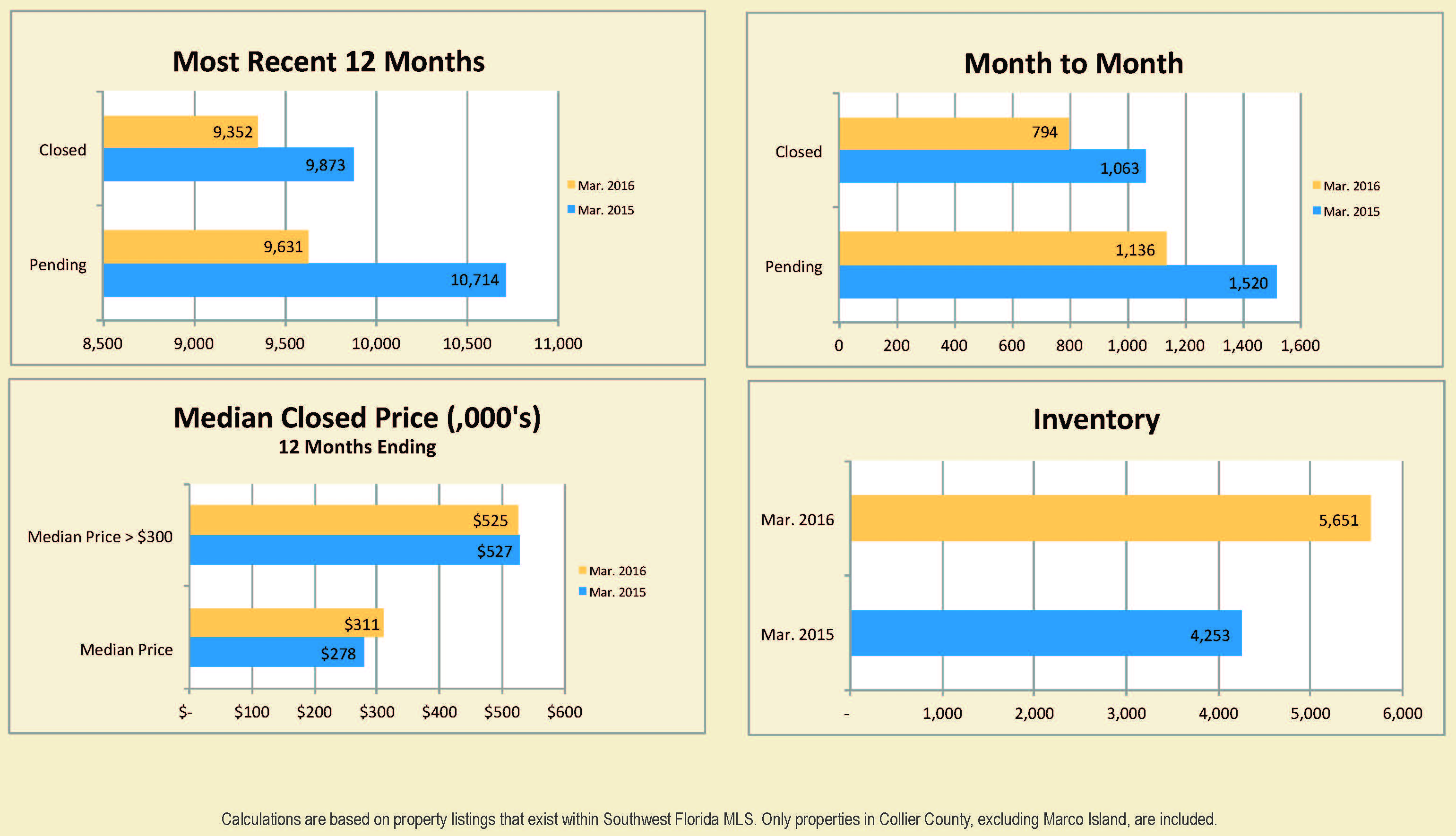 Naples Real Estate Market Trends Numbers for March 2016
According to the Naples Area Board of realtors report, we had a 5% drop in sales in the last 12 month period until March 2016. But when we look at the record numbers of 2015, this drop in sales doesn't seem much in that respect.
With inventories up 33% in the first quarter of 2016 and prices of homes in the $300K and above holding steady and strong , it indicates a market that is stabilizing. Our big winners being an 11% inventory increase in the $500K to $1M SFH price range and an 61% inventory increase in the $1M to $2M condominium in March 2016 and all of this while the average days on the market decreased 4% to 76 days from 79 days the same month in 2015.
Now, how is this good news to buyers, sellers and realtors alike? Well, Buyers will benefit from the increased inventory and will have more choices in the homes to buy. Now sellers with homes in the price range of $300K and above will benefit because they see their home prices holding steady, however the increased inventory may force some sellers to be more flexible and realtors will have the increased inventory to work with and help buyers with more options to choose from all while keeping sellers happy as prices hold for the moment.
Overall the market stabilization in 2016 will contribute to the better health of our Naples Real Estate Market in the long run in finding that happy medium between sellers and buyers.